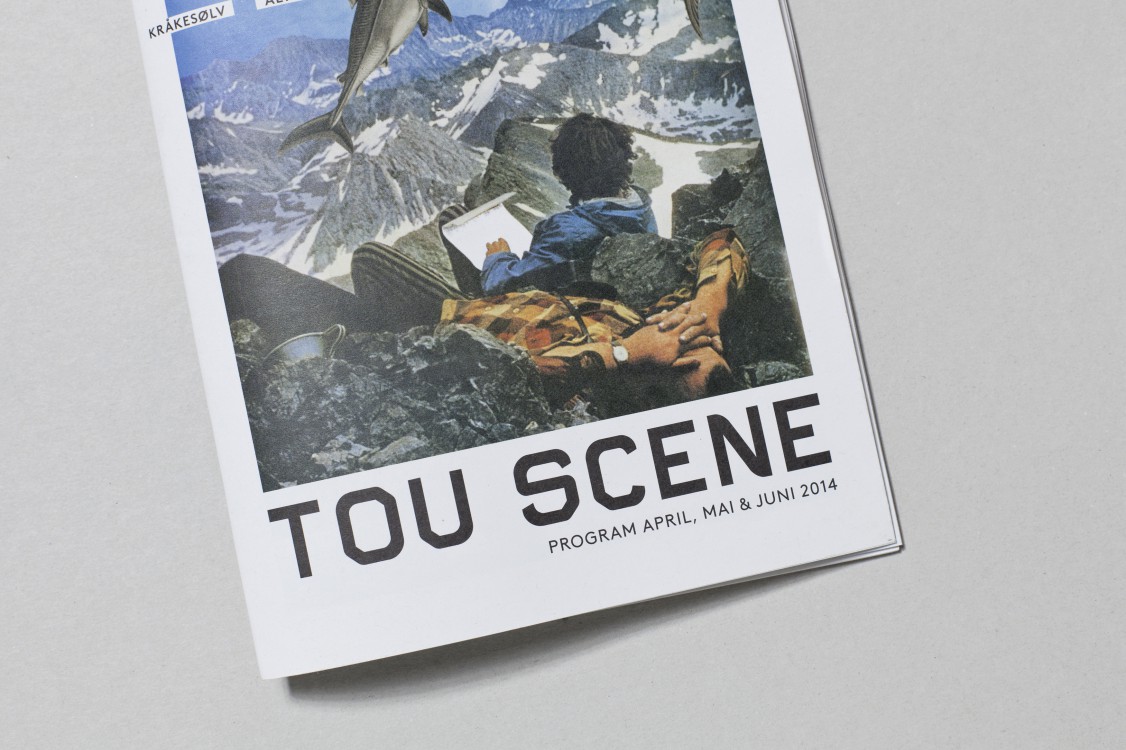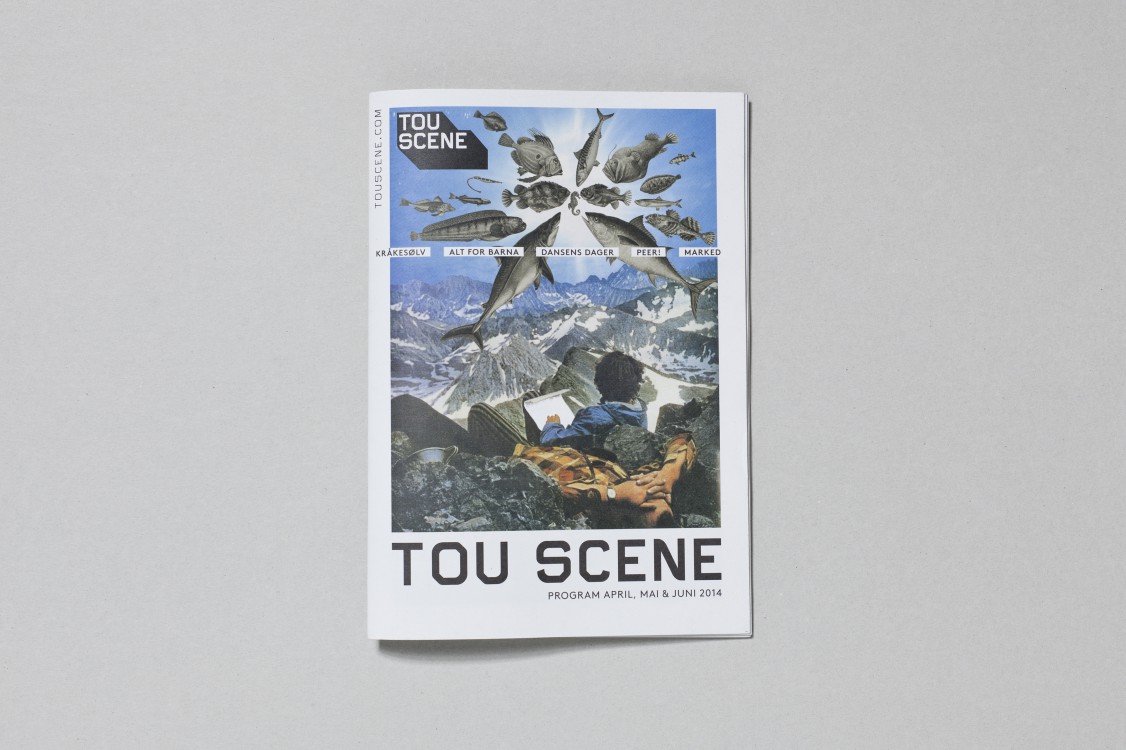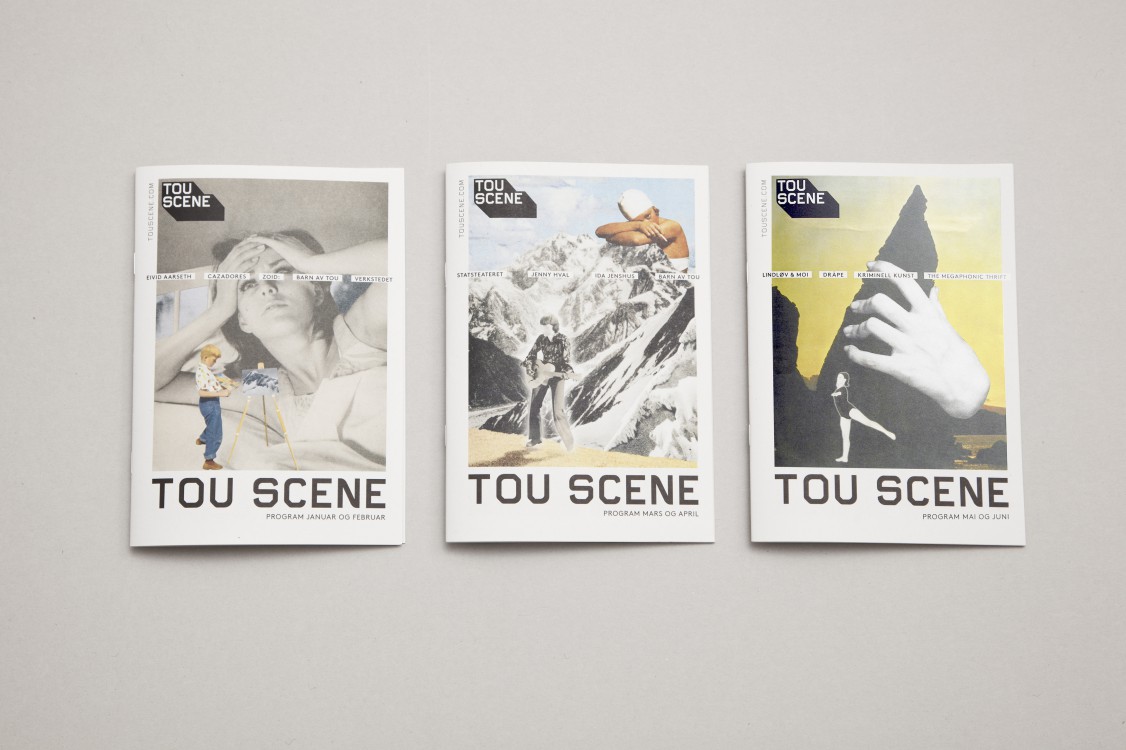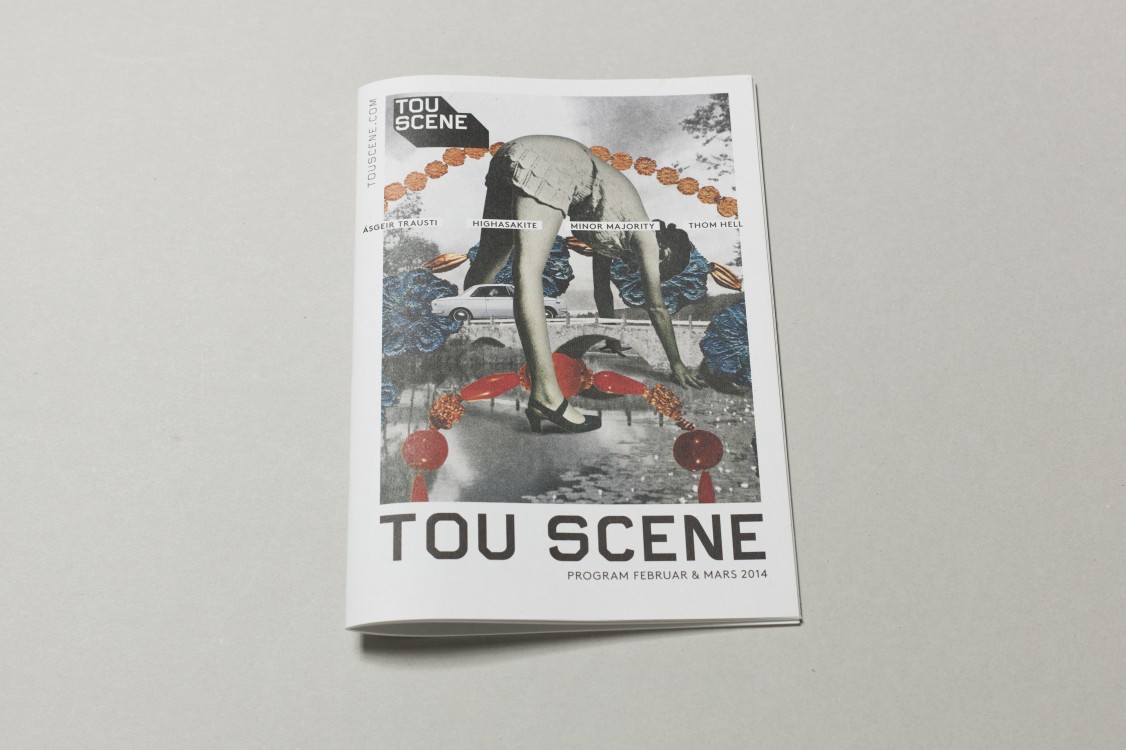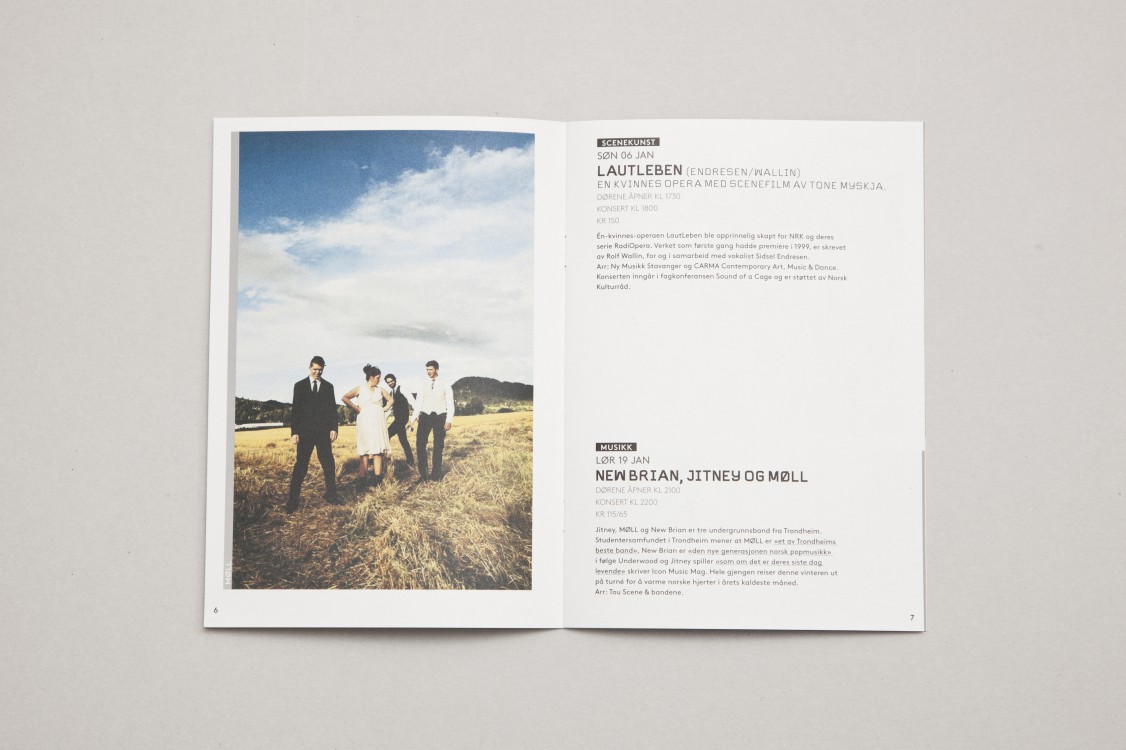 Tou Scene
Program flyer for the cultural house, Tou Scene in Stavanger, Norway.
Tou Scene is an art factory under development in Stavanger. It is housed in a unique building with over a hundred years of history. It was originally home to Tou Brewery, a key company in Stavanger. Brewery operations stopped around 1980. From 2001 it was gradually taken in use again, and this was the start of the development of Tou Scene AS. Tou Scene´s public spaces consist of stages and various project areas which are used for their cultural program and events.
Tou Scene presents an all year round program to the public in a variety of art forms. The program has set Tou Scene on the map as one of the most progressive and dynamic cultural venues.