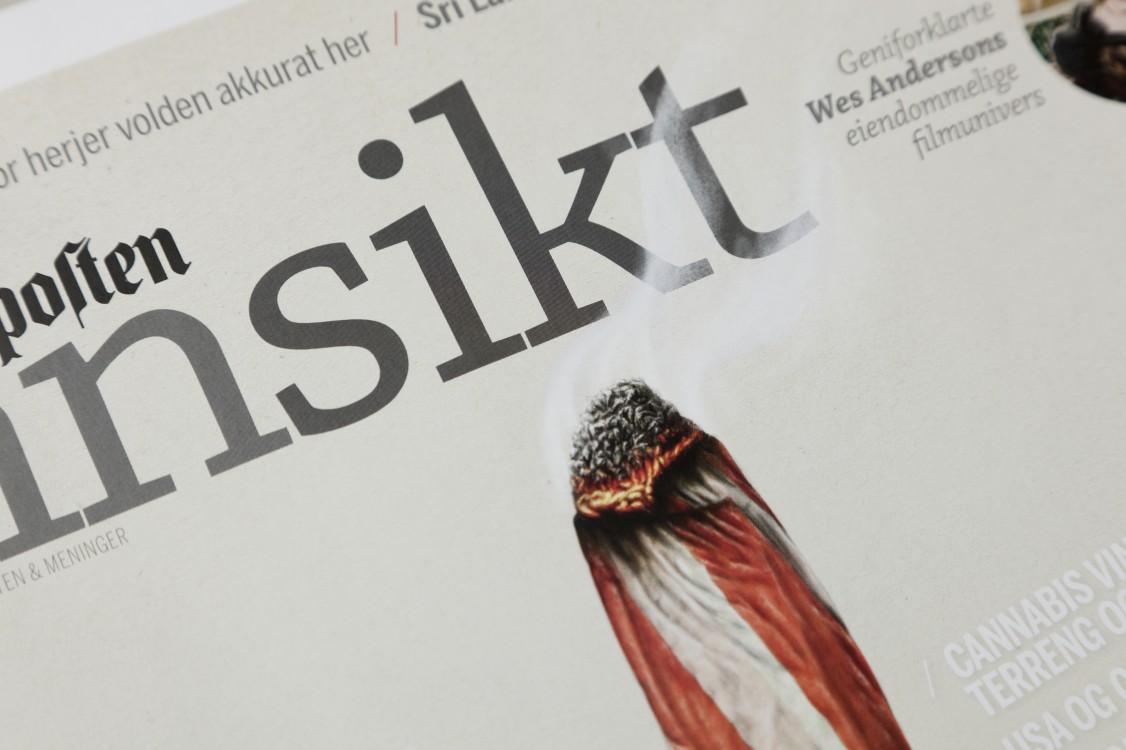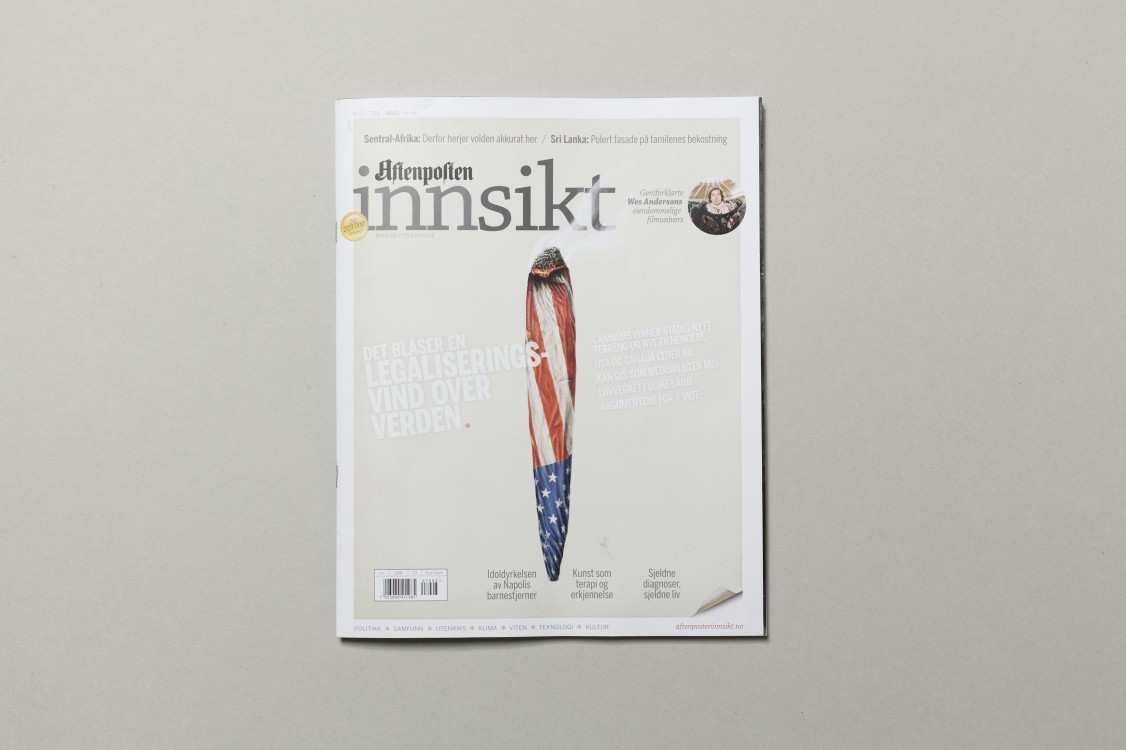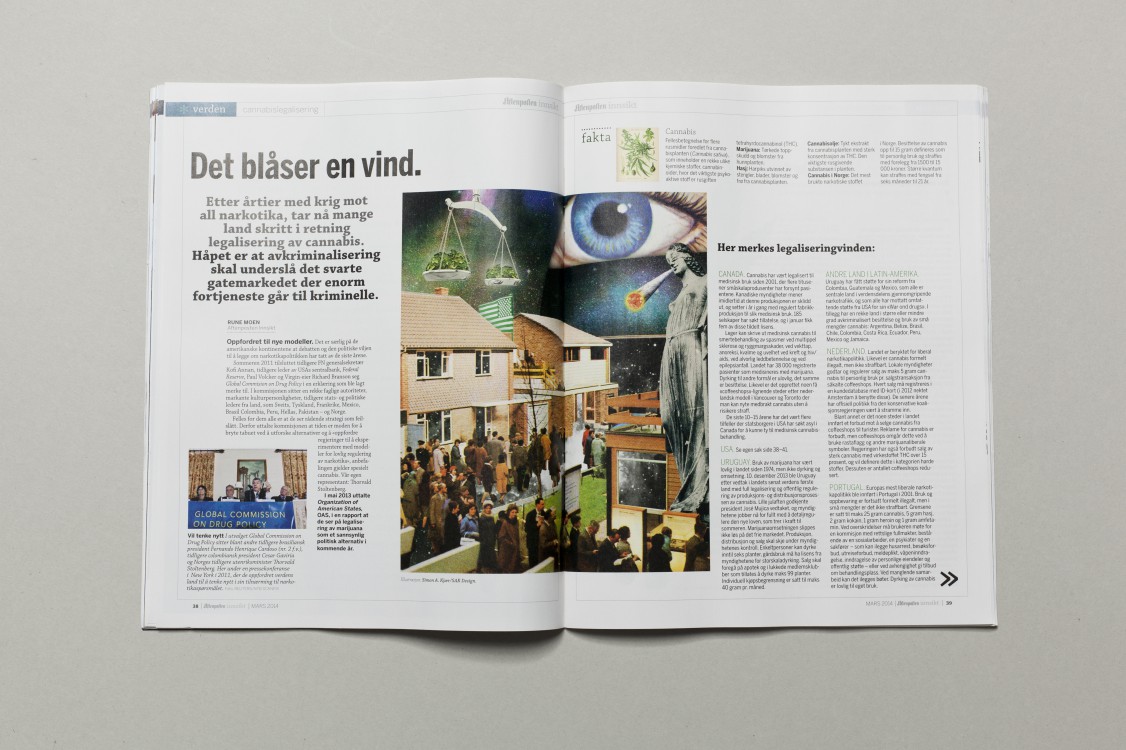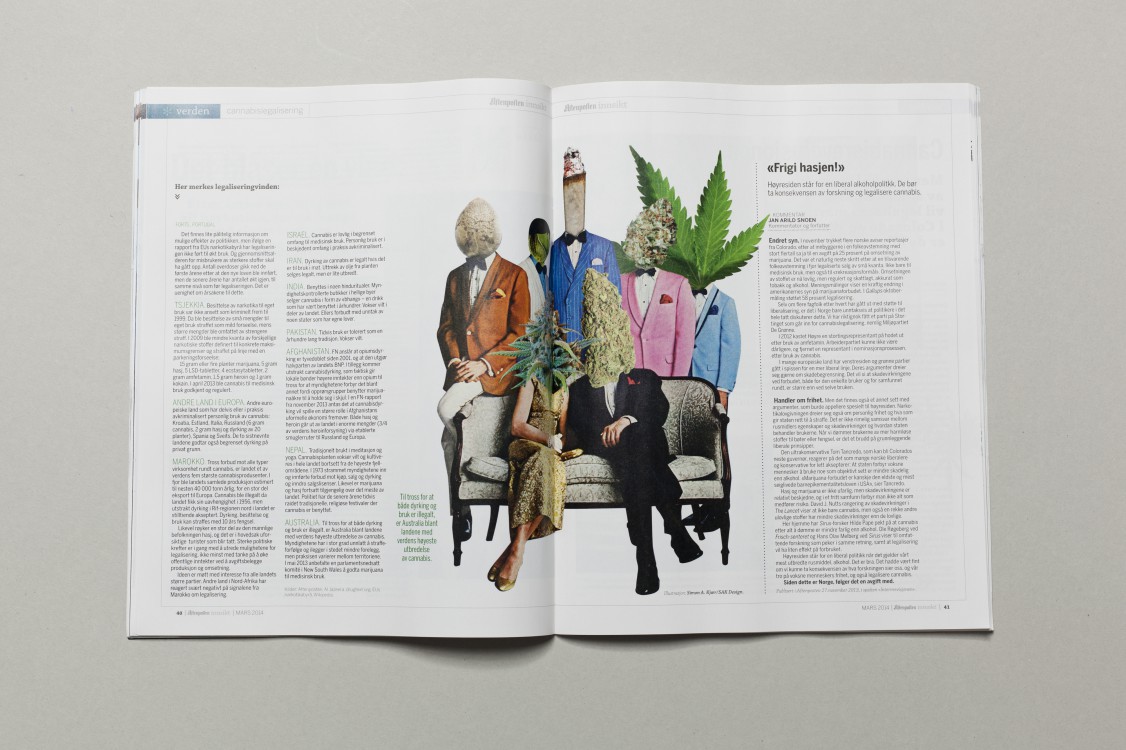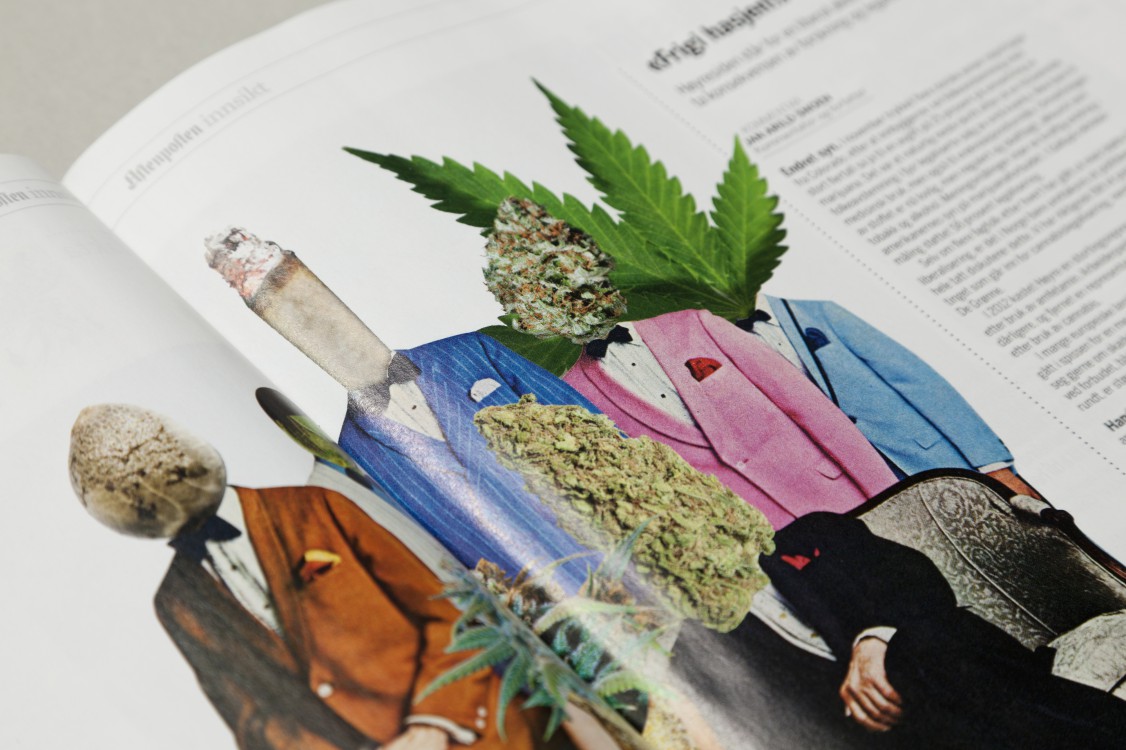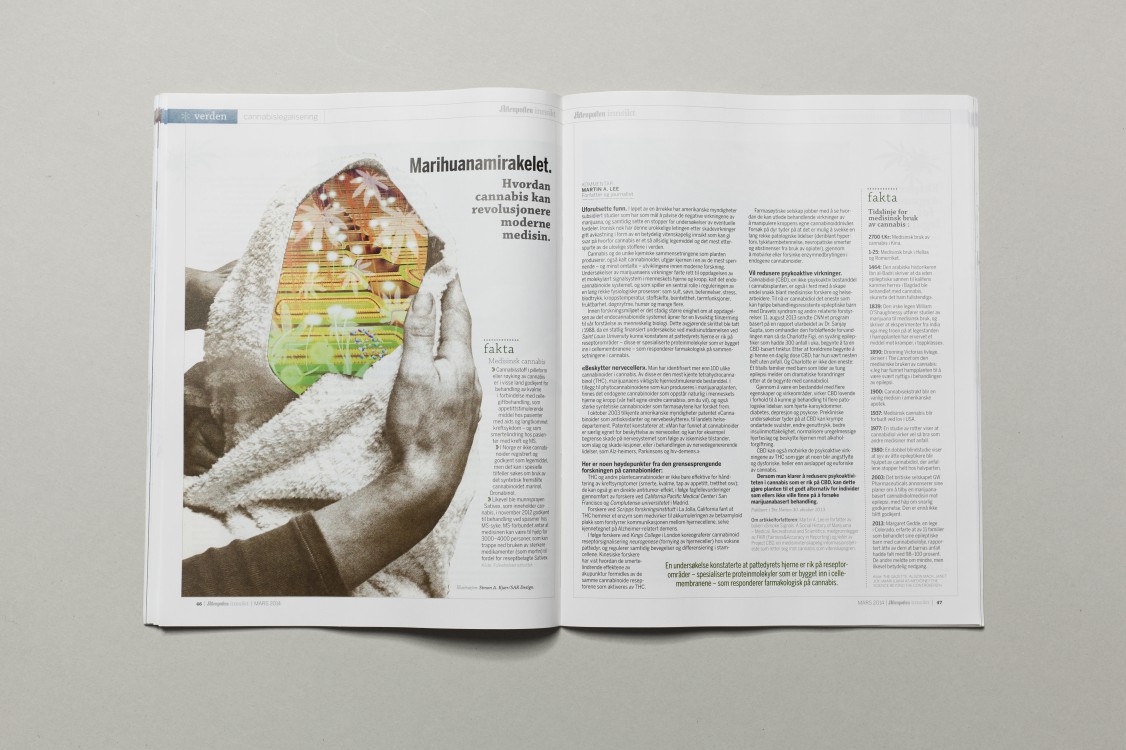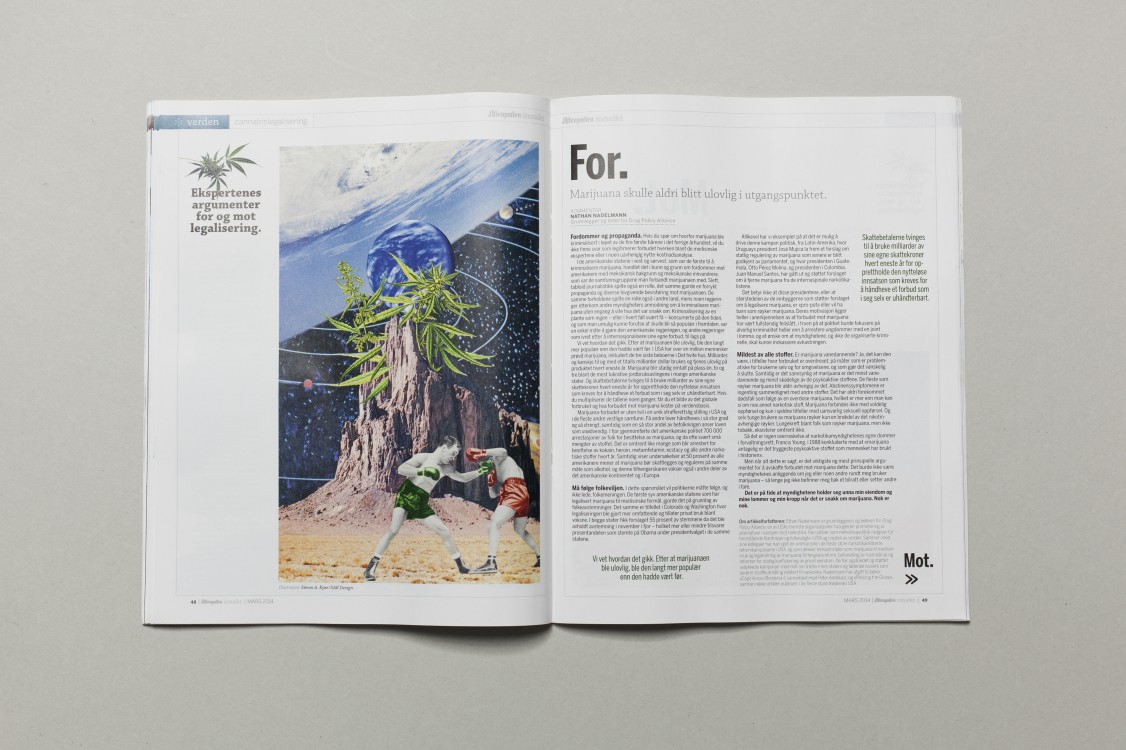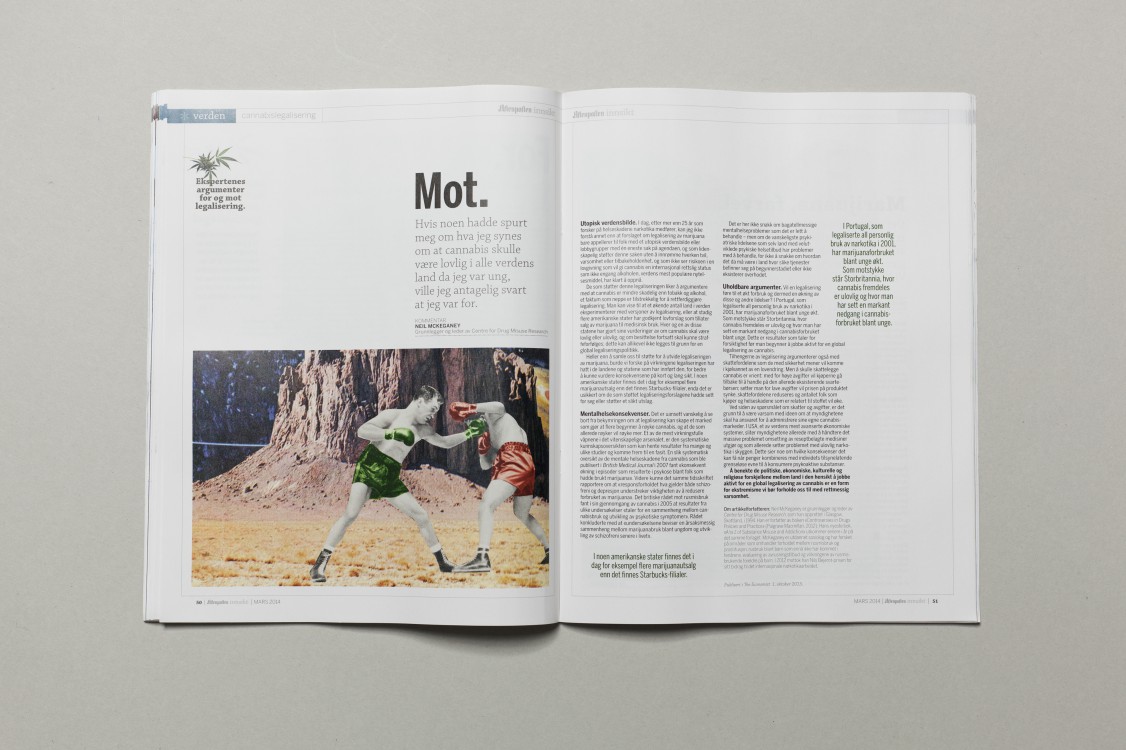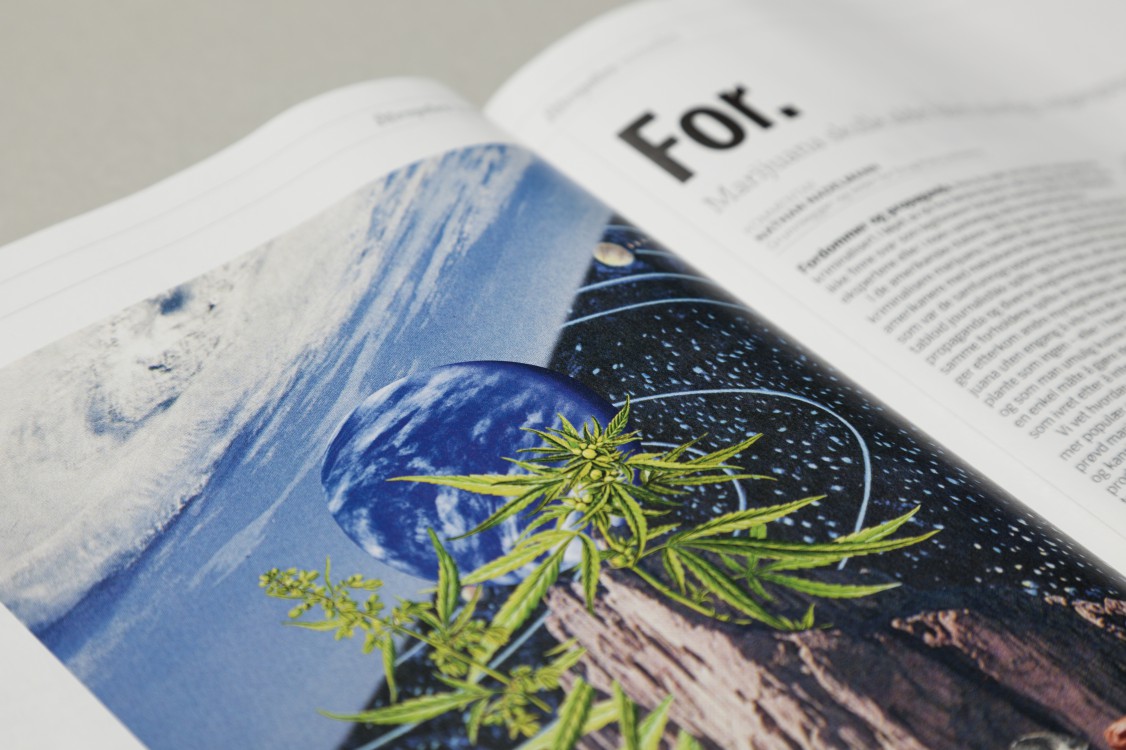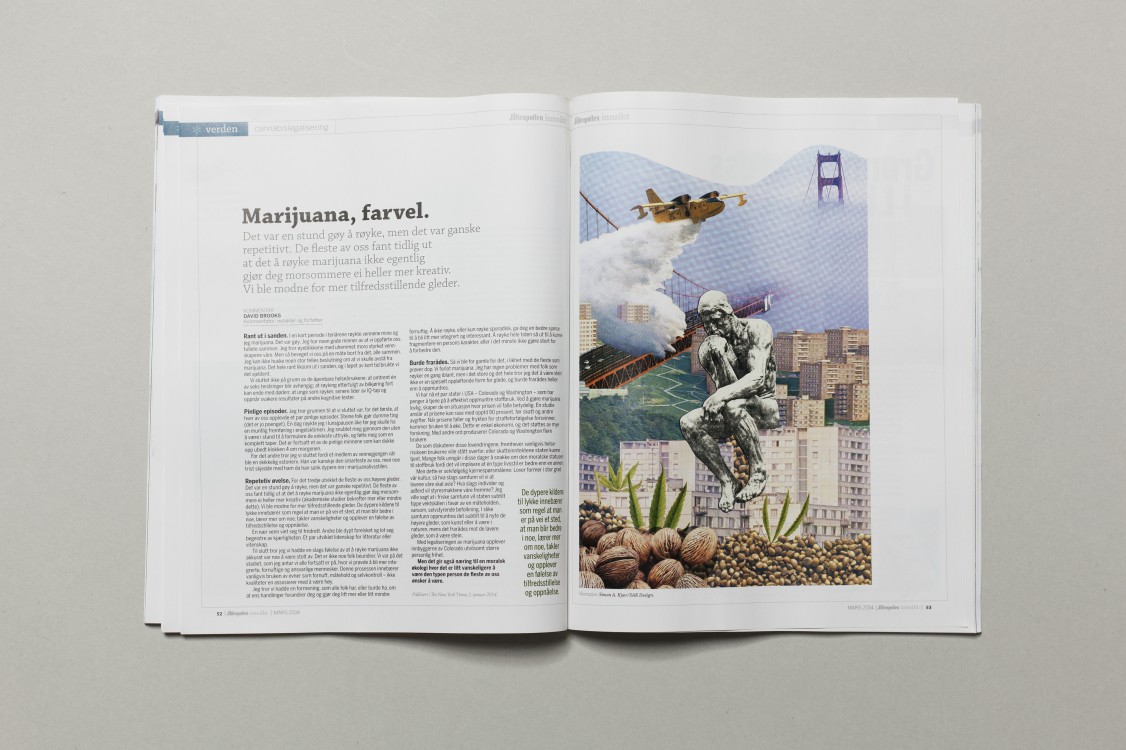 Aftenposten innsikt
Frontpage design for Aftenposten innsikt and some more illustrations on the inside. The front page was made in collaboration with dutch illustrator Joris De Raedt.
Aftenposten innsikt provides selected articles from reputable media insights with an international focus, as well as material from writers and scholars – in the areas of politics, economy, climate, science, technology, culture and trends. The magazine provides an effective overview and greater immersion than a hectic everyday life allows. A monthly publication frequency allows for greater specialization and more time reading.
About the topic: More and more politicians believe the war on cannabis is misguided. Two U.S. states have legalized cannabis, and several countries are considering. The magazine presents the arguments for and against legalization.
Art Directi

on:

 SAK design

Graphic D

esign:

 SAK design

Drawing:

 Joris De Raedt

Clie

nt:

Aftenposten innsikt